As I had thought not quite as fab on the nail as it is in the bottle. Nice shade of blue, switching to a nice shade of greeny gold but you have to have your hand at a really weird angle to pick up a hint of the pink that would make it opal like. Nice application, bit sheer for my liking - you can see vnl in some of these photos. Not wowing me as a manicure but am liking bit time as my holiday pedi, the vnl thing isn't an issue on toes, as god forbid there should even be one! Photos are a bit craptacular, might have to edit if I get a mo but wanted to show you the promised swatches.



Post Edit - another go at trying to capture the goldy green, seems beyond my camera! Have had a tweak with this to try and get it to show a bit more true, think that you can just see the hint of pink in the bottle corner and on the bottom of my index finger nail and it shows more green on the bottom of the middle finger nail, hope that helps.



This shows the blue'nes a bit more!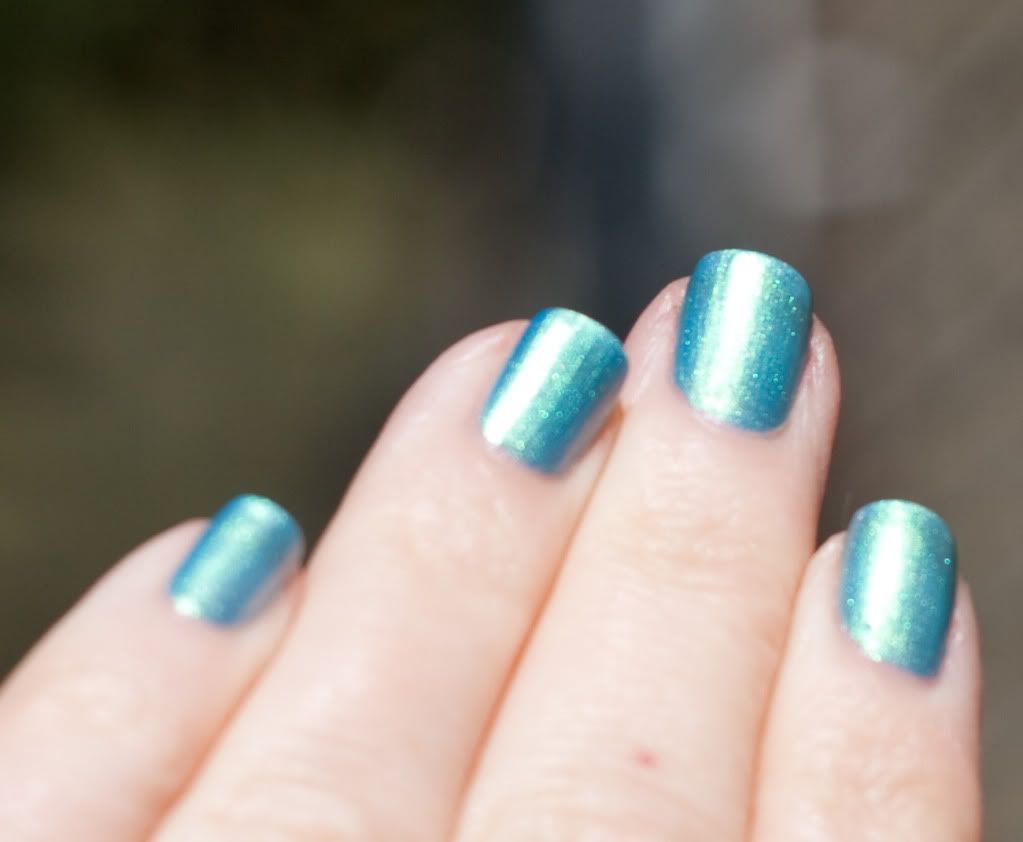 This one the greeny gold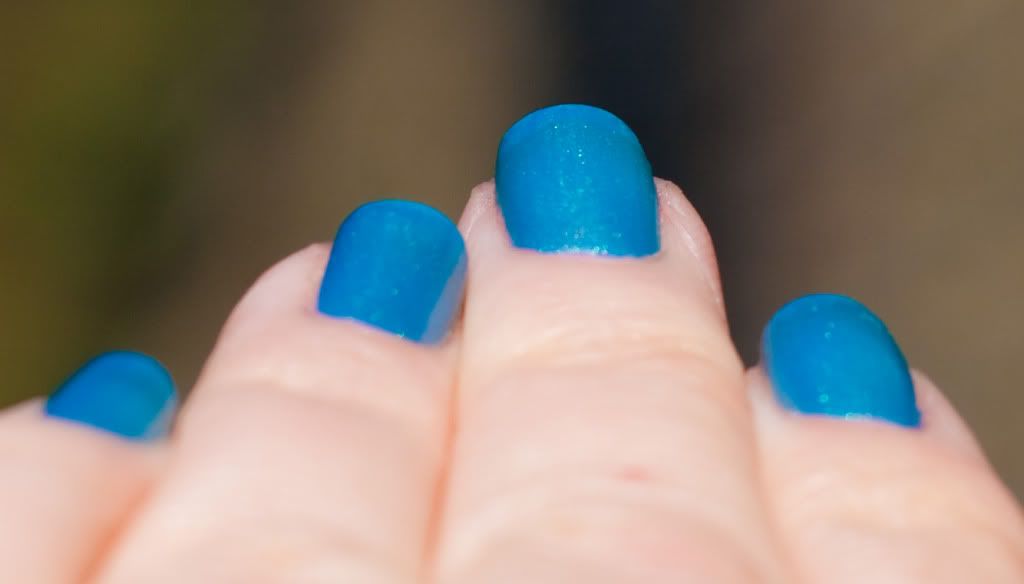 And this one the vnl, a bit!