After reading Leanne's post on the Body shop Monoi Miracle Body Oil I decided I needed to make a detour to check it out, in spite of seriously limited funds at the moment! The oil is lovely but I have a feeling that the one they had on display had been sat open for some time as it had a slightly unpleasant petrolly whiff to it which rather masked the "holiday" smell that Leanne was getting from hers. Did pick up a travel mini of the Aloe calming cleanser - my £10 bottle has run out and like I send being careful with the pennies so a travel size bottle for £3 was perfect not least because I am away for work next week.

Whilst I was in the The Body Shop I spotted a fantastic nail gizmo - am probably years behind everyone on this and you have all been using them for ages, but in case not this is a heads up! In their Almond hand care range they have a fab Almond nail and cuticle oil, it comes in a pen with a brush and you turn the base to load the brush and then run it round your cuticles and nails. Mum bought me something similar ages ago which I kept on my desk and used religiously, as she said something about using the brush to apply and then massage in the oil seemed to really help and of course its quick and non-messy. So all great so far but nothing outrageously fab, where this item got kudos from me is that instead of just having a cap on the brush it is fitted with a good sturdy plastic hoof, like those flimsy ones you get on the old traditional hoof stick which frankly never seemed to achieve much in my opinion, although to my shame I have been known to use some pretty dreadful things in an attempt to shift my cuticles including an old false nail and the edge of the nail cleaner on a pair of metal nail clippers, isn't that awful? I always use an orange stick because they work I have always felt the proper hoof stick rubber tip didn't quite do the trick but as I say the one on the Body Shop nail oil looks much sturdier. This costs £7 which seems like a bargain to me - she says moving her half litre of olive oil that cost £1.50 to one side!

I do have to confess to a couple of purchases today - a Rimmel nail varnish in a light teal/turquoise called Sky High, a real splurge on Paul Mitchell Relaxing hair balm my excuse being that I have bendy hair that drives me insane and only good styling products will do the trick!! and some Sally Hansen Acetone free nail polish remover, used up the last of the Co-Op cheapo stuff last week and am paying the price; the skin is quite literally peeling off of my hands, ouch.

This is Sky High - taken with flash because it's beyond dreary outside!



I tried to tweak the colour to show you that its much more of green turquoise than a blue one.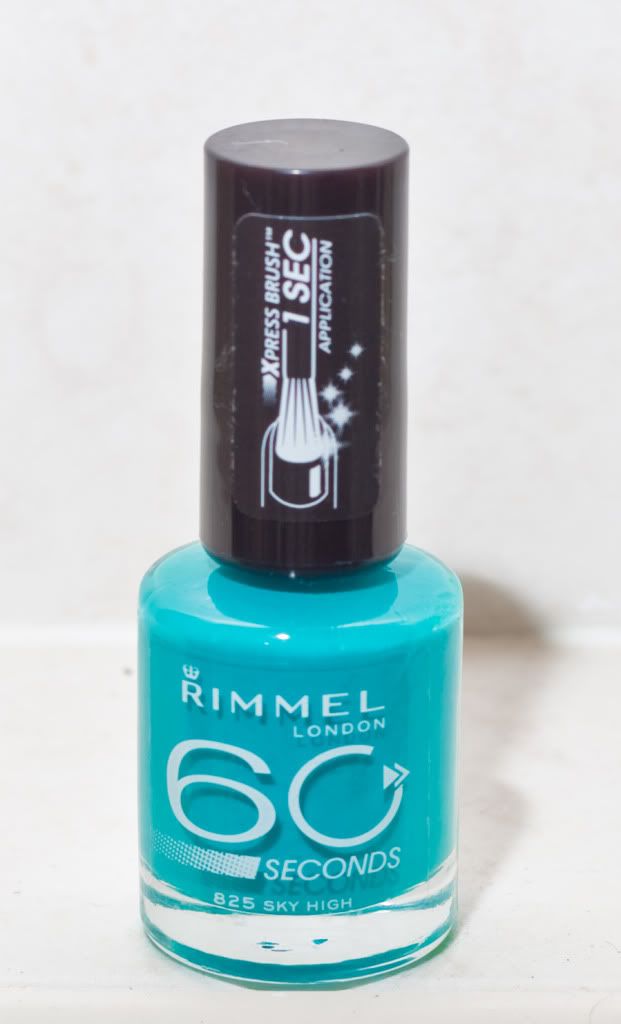 And just to prove that even though I have the Barry M turquoise, it leans blue and this leans green so I did NEED it!!


Although that photo would suggest otherwise!

And a quick update on Barry M blues - just for comparisons sake: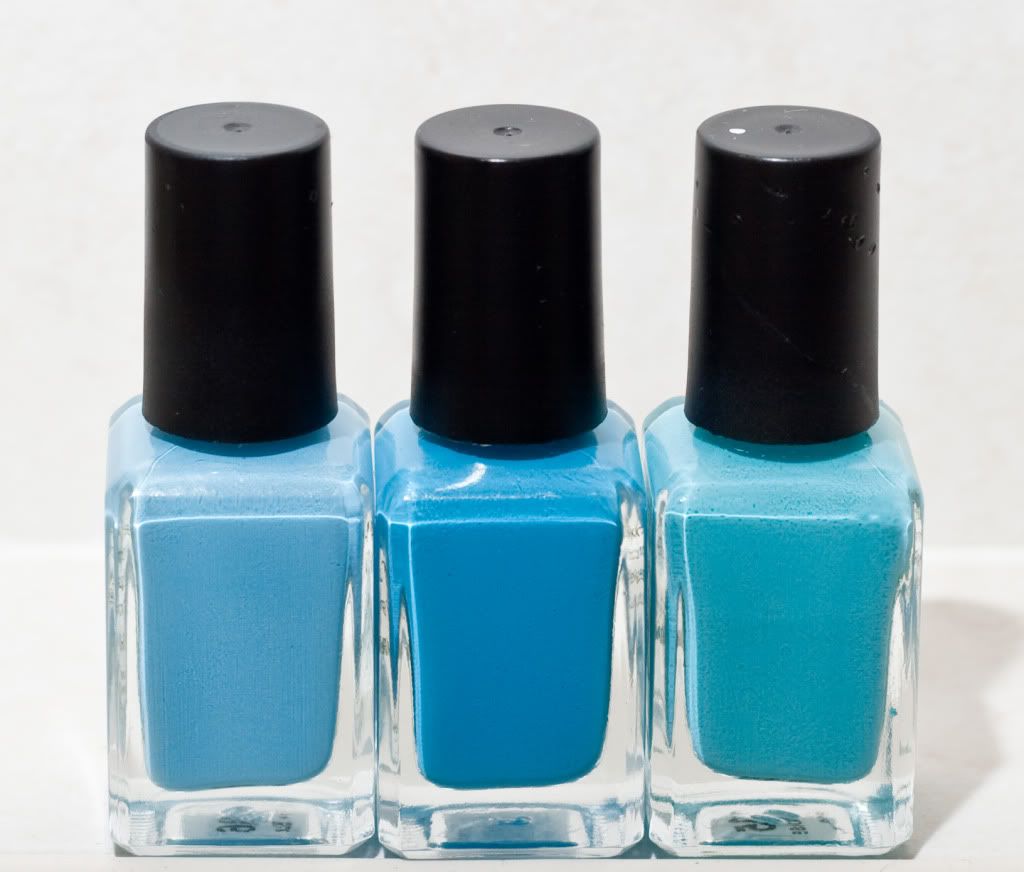 L-R: Pale Blue, Cyan Blue, Turquoise