My complete huny of a friend Rae, from Jersey, has sent me a package and it contained 3 Jessica mini purple nail varnishes!! They are absolutely gorgeous and I had to take photos as soon as I opened them!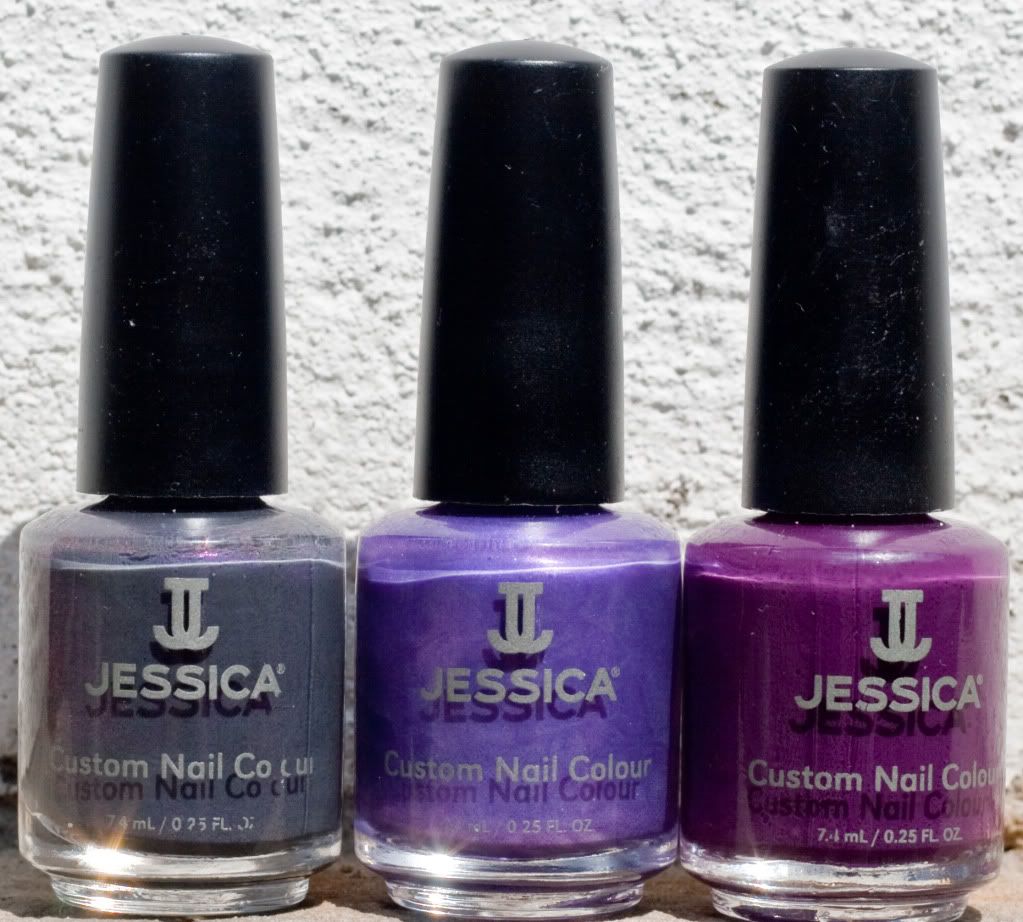 Are you seeing what I am seeing? A taupe/grey that looks purple and glittery in the sun? Could this be a Chanel Paradoxal dupe?? I saw Chanel Paradoxal reviewed on All Laquered up and Michelle described it as being in the griege family and I just wasn't seeing it, surely its just a purple sparkly polish? Then I saw the Nailphile review and her photos and suddenly I was seeing the whole griege thing. And now I think I may have a dupe on my hands, how exciting, Rae I can't thank you enough! What do you think - this pic shows the greyness with the sun picking out some of the purple sparkle.



And another taken indoors with the flash to really unleash that sparkle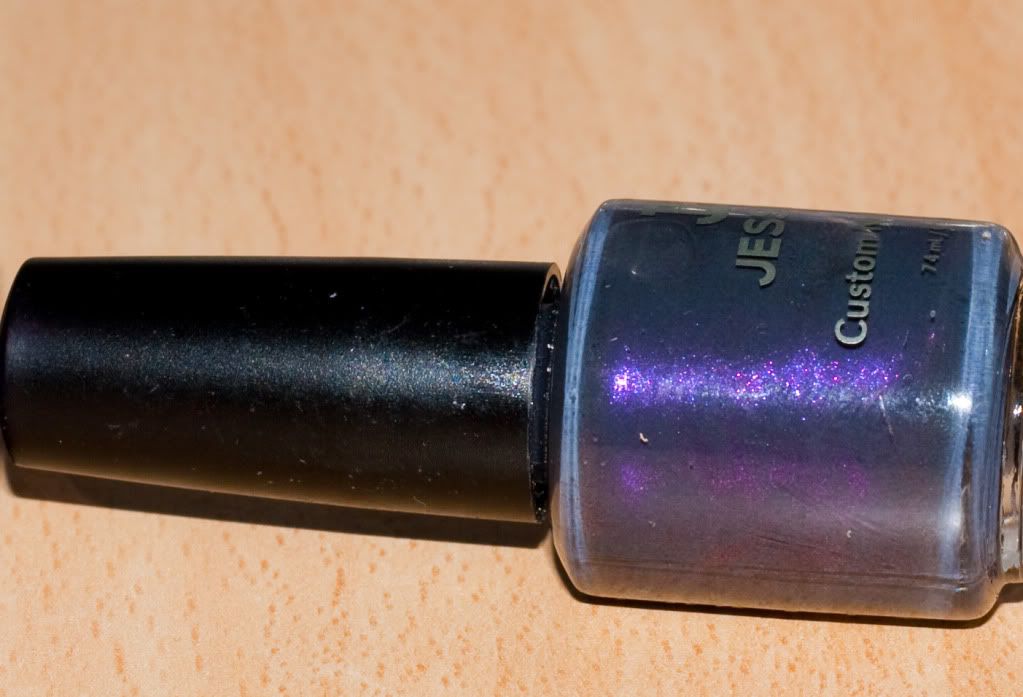 How exciting cant wait to swatch this - promise I'll do it asap!

The other 2 colours are fab two there is a light metallic purple and a very regal deep plum which is the only one with a name sticker - Windsor Castle, how apt! There was one other name sticker that had come off a bottle and it was Bird of Paradise and I am wondering which of the other 2 it came from.

Ok thank heaven for Google! Its called Venus was her name and it is from the Goddess collection of 2008, so waaaaaaaaay before Chanel came up with the idea of a grey/purple combo! What a find. There are some great swatch photos here - seeing as my swatch photos are generally craptacular!

PS - Rae is a fantastic writer who I have been nagging to blog forever, well since I met her in France 2 years ago! She has just set up her blog so bob along and follow, that way she will be obliged to write something!