Spending embargo continues but some things a girl just cant live without. An eye brow pencil being one of them. I have always used the Clinique Superfine liner for brows in soft brown, its a great propelling brow pencil so no need for a sharpener, the only downside is that once it has been propelled up you cant propel it back down again so you never know when its going to run out and I refuse to buy 2 at a time to always have a spare. So was very pleased to find that Clinique have now brought out a new product called Instant lift for brows, its a thicker propelling pencil that goes down as well as up! on one end and highlighter on the other, the idea being you draw in your perfect brow and then highlight the brow bone. Lovely if you are 20 ish. Not so much if you are 44. I took photos of this on my eyes and I am almost too ashamed to show them on here, I have the eyes of a 90 year old. There is nothing like taking close up photos of bits of you to really highlight how utterly knackered you are, til about an hour ago I thought my eyes were in pretty good nick.




Look away now if you don't want to see your future.....



dear god.

Whilst I like the shaper and think I will find it easier to fabricate my eyebrows, which are straggly and patchy, with the thicker pencil I think the highlighter is a bit chalky, although perhaps if you have bouncy plumpcious eyelids then it might be fine.

Here is the shaper



And the highlighter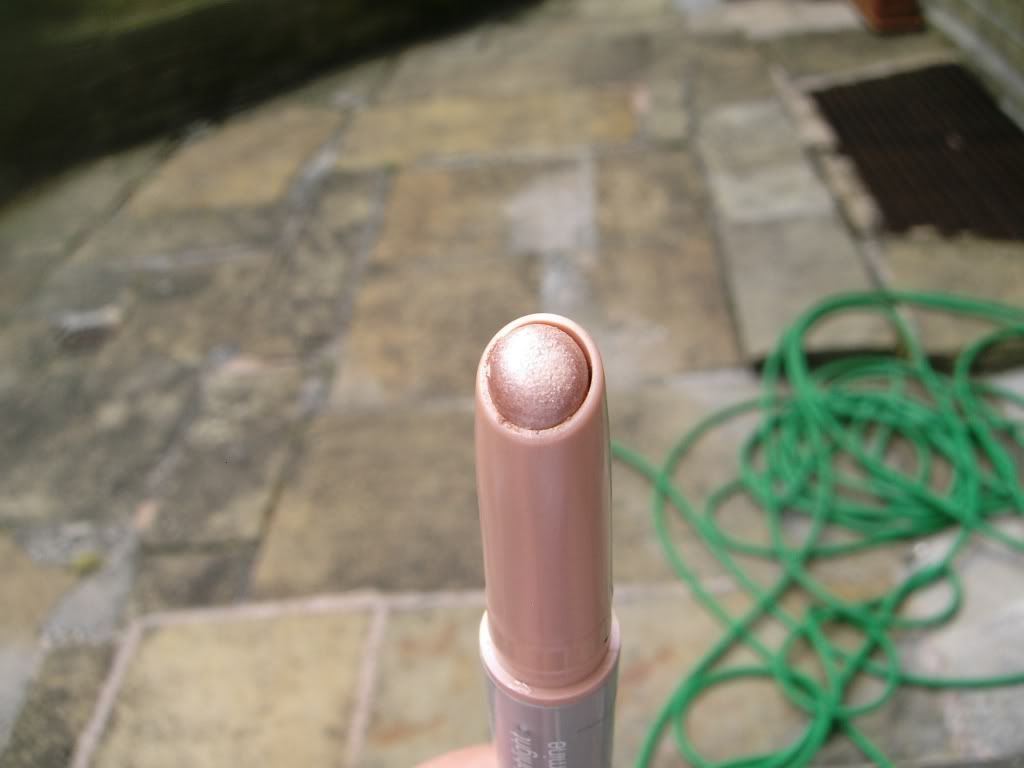 And here a swatch of both of my hand. Jeez my hand. Took these swatch photos and nearly screamed when I uploaded them. I have the hands of an 80 year old too. It's like Cocoon in reverse round here, bloody awful. So I gave my hands a scrub and slathered on some Soap and Glory hand food before taking the photos again. Now I have the hands of a 60 year old. God knows what the nasty black bit stuck to the highlighter is, probably some other part of me that fell off mid-photo.



And this stunner shows off the chalky highlighter.



Am off to find a photo of me to stash in the loft, Dorian Gray stylee!