Wasn't sure how I would feel about this, never embraced matt nails as I just think they look better glossy, hate scratty nail polish and was wondering if the fact that this is matt and cracked that I might just hate it. I so don't!!

I have put it on top of a green/gold duochrome'ish polish and it looks like snake skin. Am thinking nails done in a nice rich copper with some shimmer with a thin strip of sparkly gold up the middle then topped with this - python nails!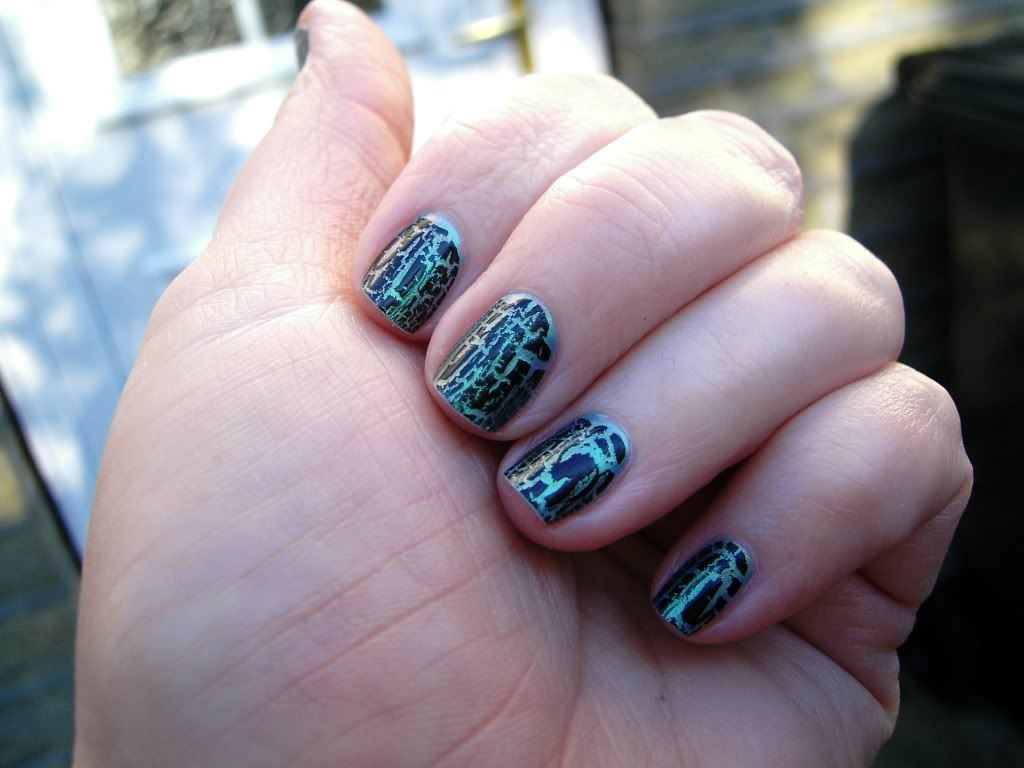 First couple of nails looked a bit pants, the black was too thick where I had gone back over the nail to try and cover all of it. In the end did up one side first, it dries really really fast, then went back and did up the other side of the nail which avoids overload and a nasty gunky mess!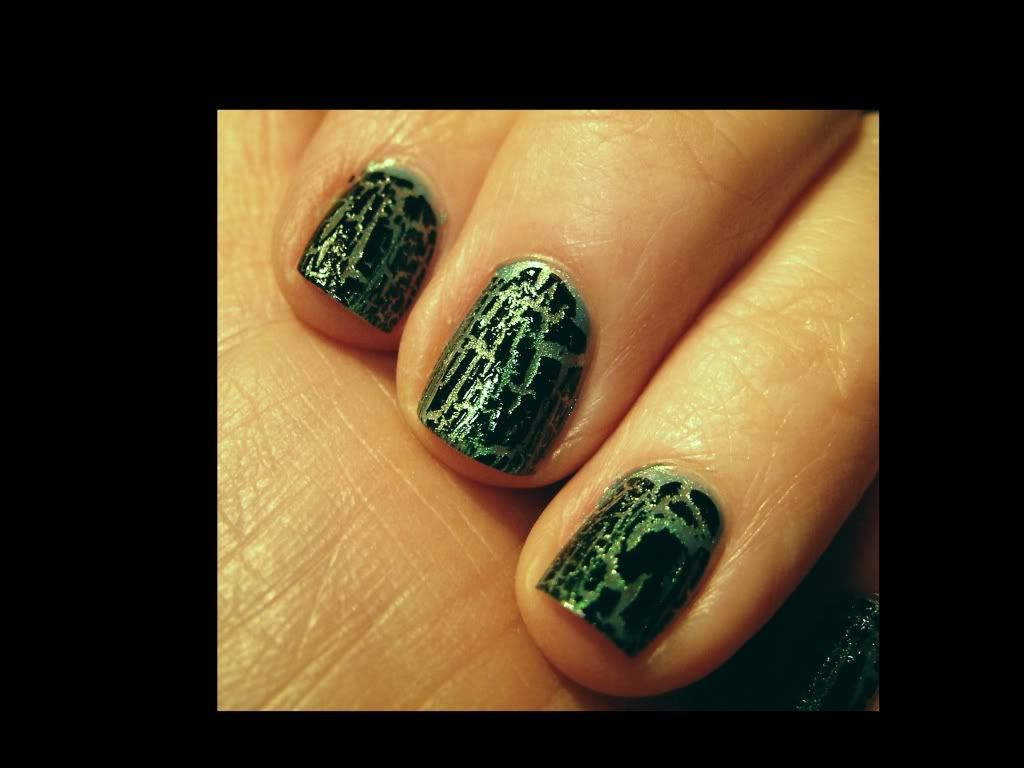 Indoors with flash - hence shrek coloured skin!
I used Nails Inc base and did add Nails Inc top coat too, although the matt finish on top of the shimmery green gold was really effective, looked a bit like flock wall paper!, the black looked like it might peel if it wasn't sealed, was concerned top coat would drag it but it applied no probs.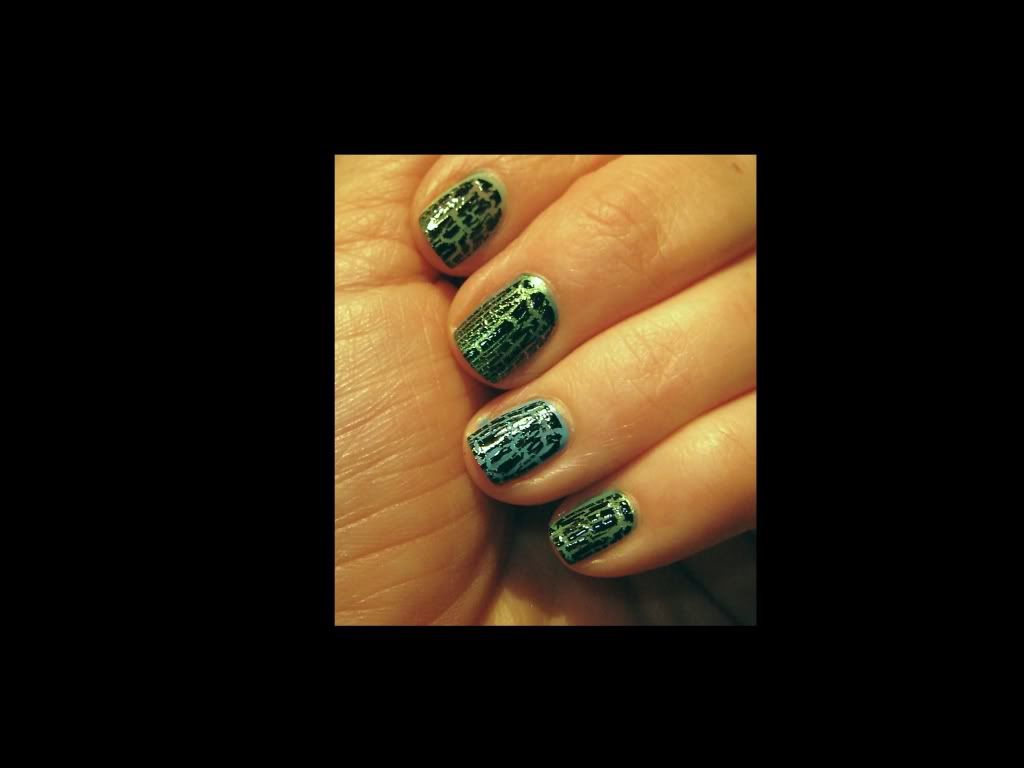 Whilst it's not exactly classy I think you can have a lot of fun with this - I spent a while just putting on different base coats and applying the crackle to see how it looked and whilst doing my nails is never a chore I don't remember when it was last really good fun!