Just a quicky before what could be a very important, house related, meeting. Fingers crossed.

Took some pics on Sunday before I left of MUA colour no 10 - purple eye shadow, seeing as I virtually NEVER wear colour and Modesty Brown recommended giving it a whirl, as we were going to a music concert I thought some attempt to look less ancient was in order.

Brace yourselves.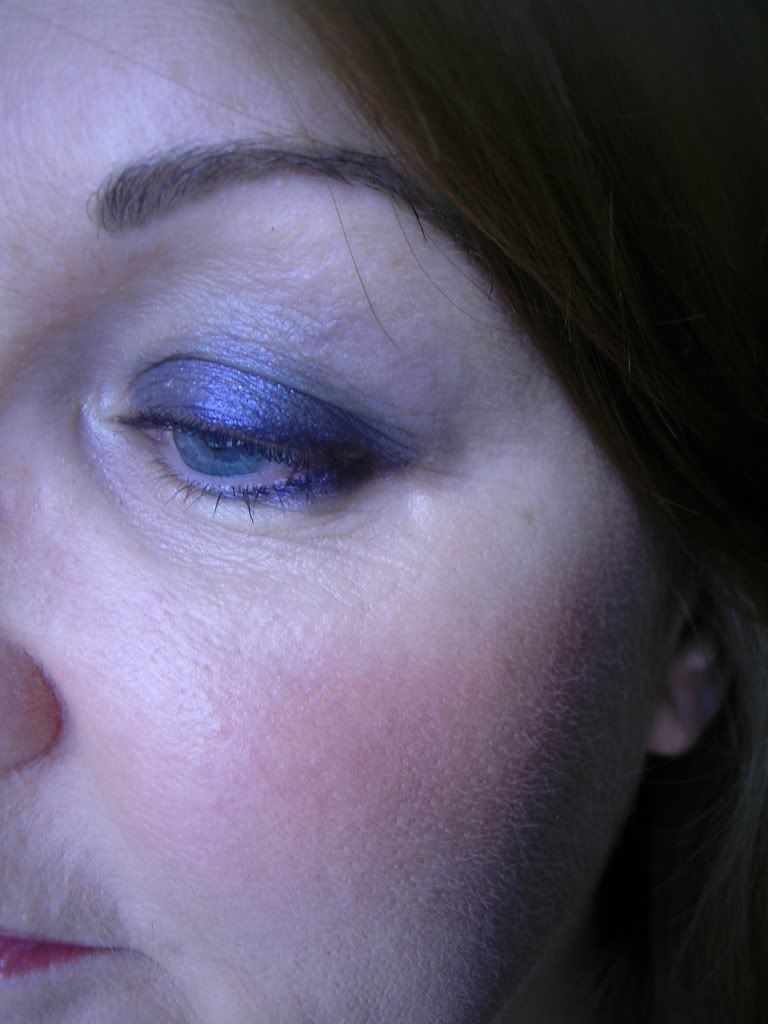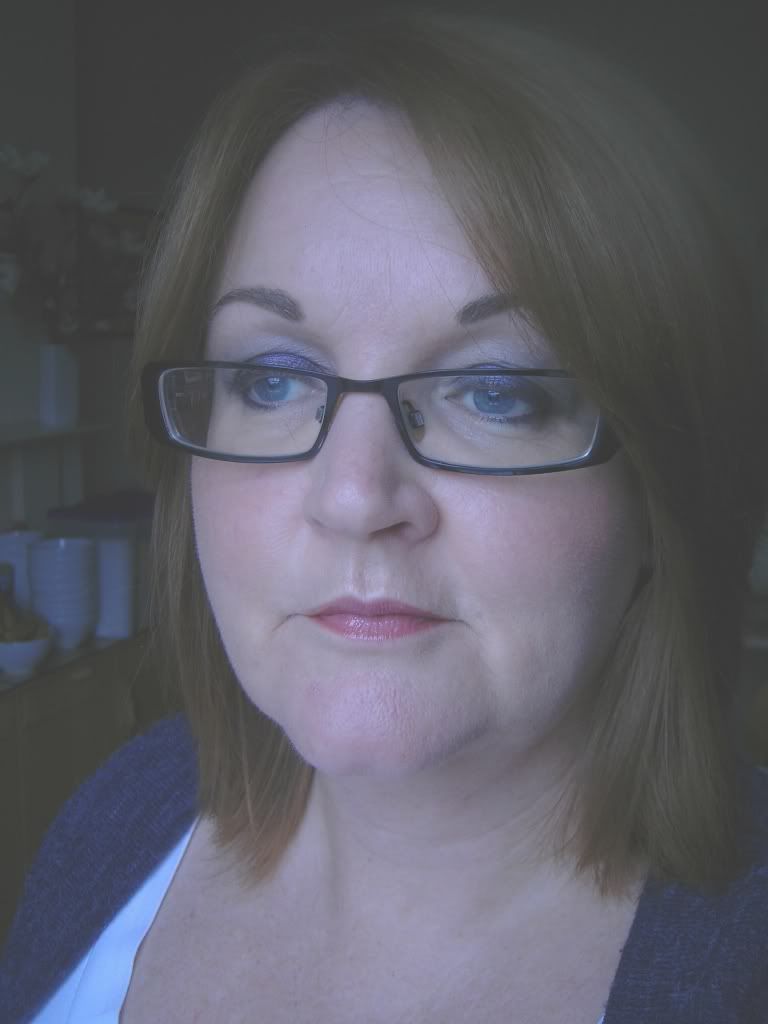 Yikes! Max Faxtor flawless foundation earning its keep, Rimmel Vinyl Gloss in Lovesick too.