It's love. £25 was not a penny too much, I have used this every day since I bought it, which when you consider I am doing my make up at 6.30am every morning is a clear indication that this brush gives incredible results; if the results were less impressive I'd have reverted to slapping my foundation on by hand in 30 seconds flat! I promise that I will take some pics but, as impressive the results I get from the brush, I am having face issues at the moment and don't want to scare the crap out of you. That said given the date I guess a scary faced pic or two this weekend wouldn't hurt!

Also loving Naked Coca de mer, think thats right, shower gel - smells lovely, skin soft and non irritated and lathers well considering lack of nasty stuff in it.

Models Own nail varnish still topping my list too, wore Purple Grey the other day, just love how this looks on.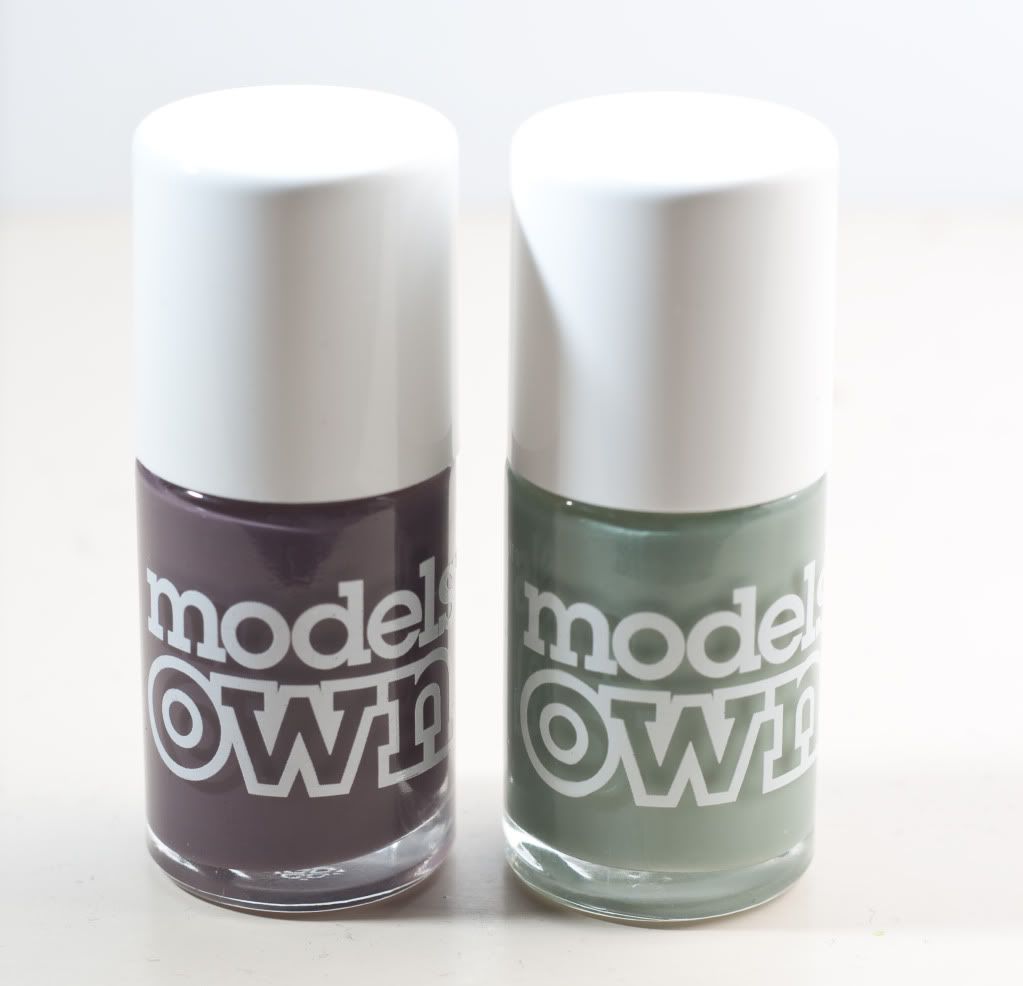 Purple Grey and Grace Green.

Organic Surge, total obsession with the skin care range and really want to try some of the shower gels, Sweet Almond sounds particularly lovely as does the Spiced Lily bath foam, one for when we move! Bought the First Class face mask last weekend and tend to whack on a slap of it before my night cream and just let it soak in, it smells fantastic and my redness seems to be reducing which is great.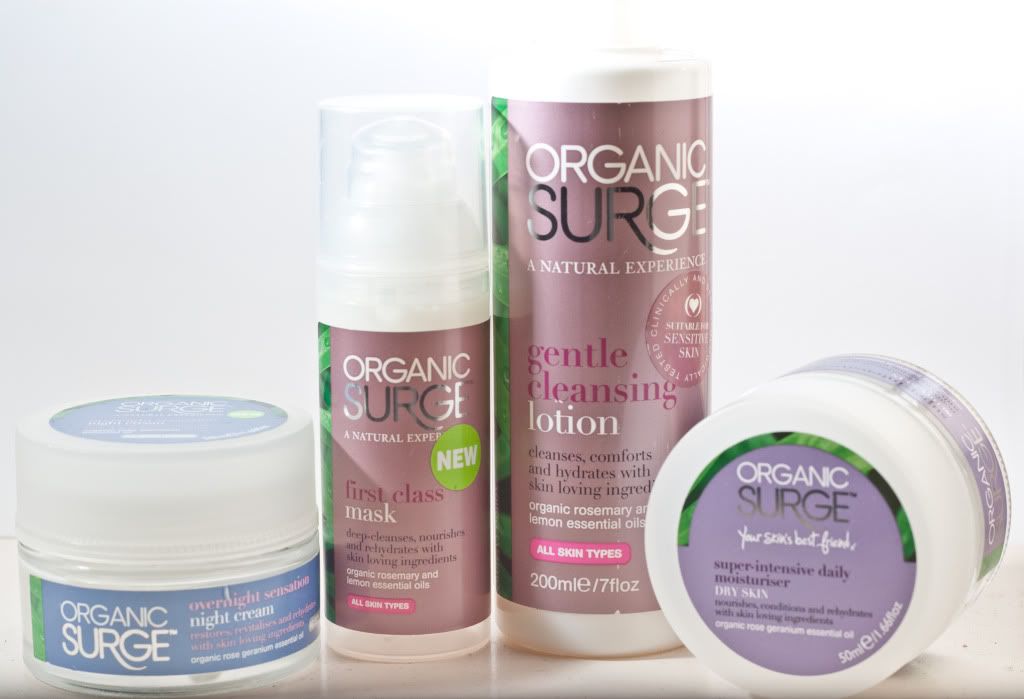 Slight less impressive, bought Dream Cream from lush for Em and Steve. Em has eczema on her leg and Steve's finger tips split really really badly. Both were slapping on aqueous cream til I read that the SLS in it could be making things worse. Did a google and Dream Cream was highly rated for the eczema and I thought would be worth Steve trying on his hands. Em has reverted to Bepanthen (god knows how you spell that!) which is working really well on her leg and Steve is still suffering. As a hand cream the Dream Cream is great, it seems to really soak in well and on my normal to dry hands is fine but I don't think its quite the miracle cure all we were hoping it would be.

Meeting Em in Huds at lunch time for a big of a mooch, am after a red nail varnish, cant decide if am going deep red cream or bright red with some sparkle, will post results of shopping trip later!