It's love folks. Pure unadulterated love. With a bit of lust mixed in for good measure. I was worried I'd get boiled beef hands but its greyed enough that it doesn't do that. Please bear in mind that last night I was so desperate to try this I peeled off my Boots No 7 Stay Perfect in Teal (perfect polish and will def post pics next time I wear it - clearly the speed dry ones are the issue, this one has a fab brush, great application and is a gorgeous colour, cant fault it) but still peeled it off and slapped on 2 coats of Grace Green whilst sat in bed. No base coat, no top coat, no prep of any sort.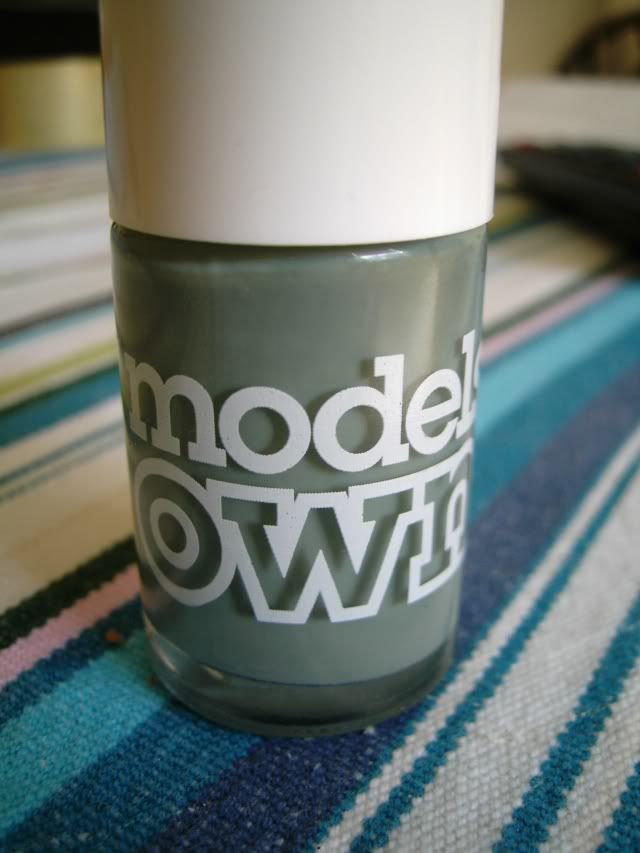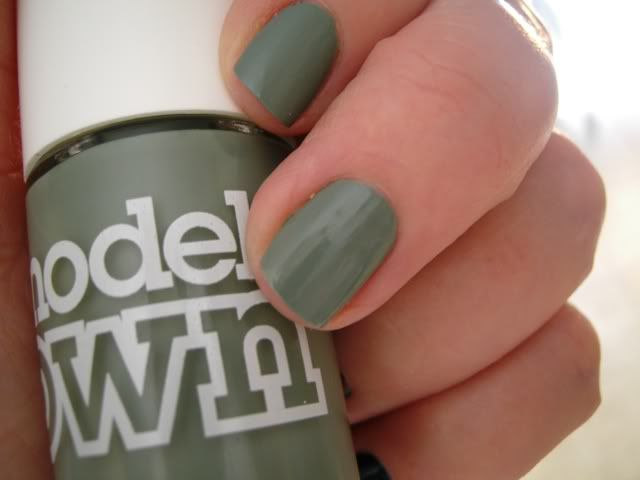 Sludgy green lovelyness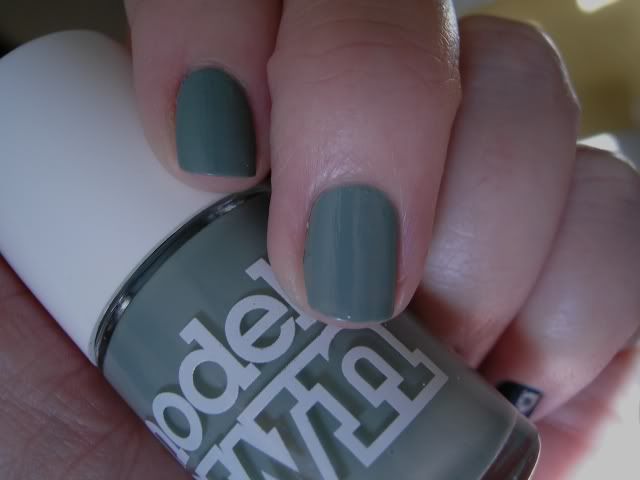 All of these were taken indoors in shade - still struggling with taking pictures of my nails.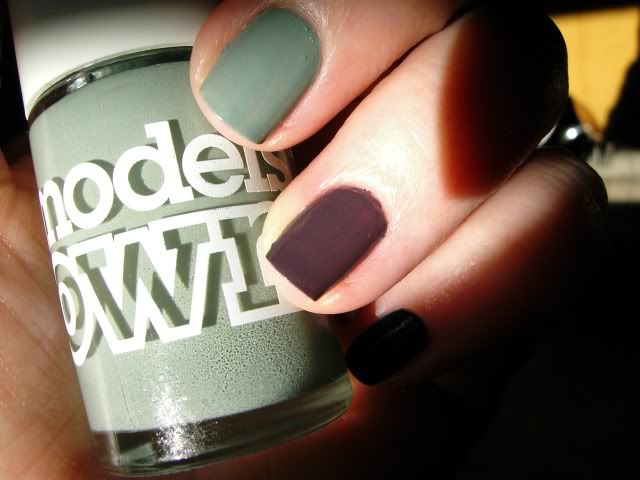 And a sneak peak of Purple Grey - same basis no base, no top, no prep and 2 coats. Proper post soon.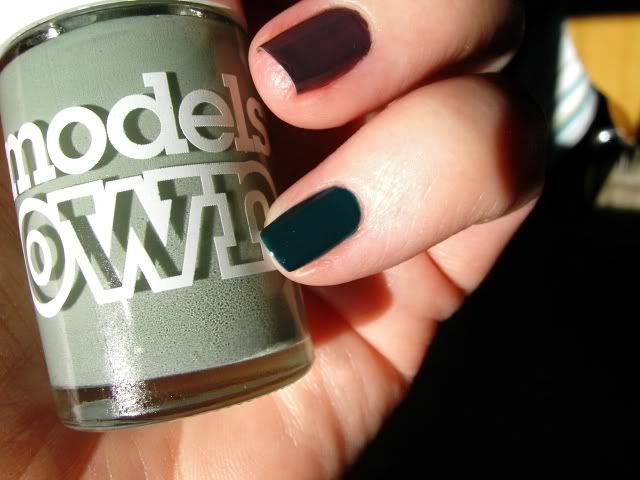 And the one nail I didn't peel with No 7 Stay Perfect in Teal.
Both of these taken indoors but in sun through the window.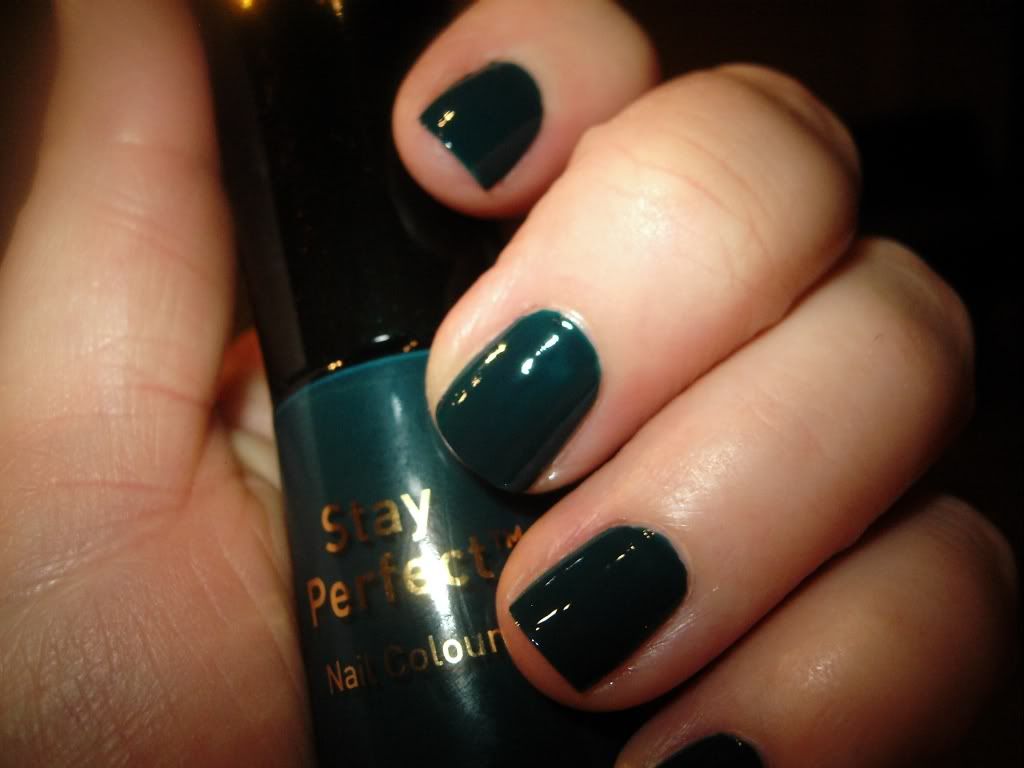 And one of No 7 Stay Perfect in Teal before I peeled it off! It is incredibly glossy, this is a proper mani with base and top coat, that said not sure the No 7 polishes love Nails Inc base coat, had some dragging issues with this and it was looking like it might refuse to dry until I put the top coat on, the Nails Inc top coat is fab for that.