Get a load of this bad boy.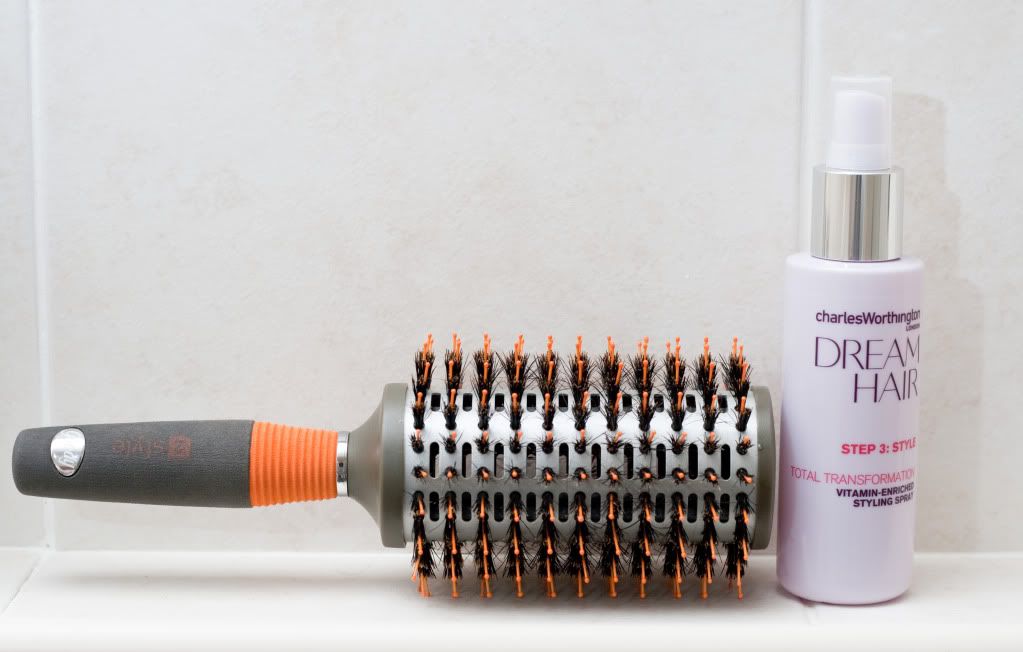 That is a hairbrush and a half! Having changed shampoo, conditioner, styling product and to a certain extent style - still layered and flicking out but more layers and with a fringe - I was still struggling to get my hair looking how I wanted it and then realised the one thing I had not changed was my brush. Have used the same 3 brushes for the last six years and I wondered if maybe a new brush would do the trick. Basically need a big barrel - want sticking out, not curls, wanted a ceramic body because as it heats up with the hair dryer it speeds up drying time and also helps with smoothing, ionic because it reduces frizz and it needed to be light enough to be weilded about with it feeling like a session in the gym. For £11.99 this seemed like a really good option, what I hand't counted on was that the combination of bristles and the orange rubber spikes means this baby straightens and smooths like you would not believe, it gets right into those frizzy roots and hauls them out straight, I swear my hair is half an inch longer using this brush! Most incredible of all I can sleep on it over night and then spritz and restyle - absolutely unheard of, have washed my hair every single day for the last decade because over night my hair bends and twists and frizzes and I wake up looking as if a cat upped and died on my head. Really, that bad.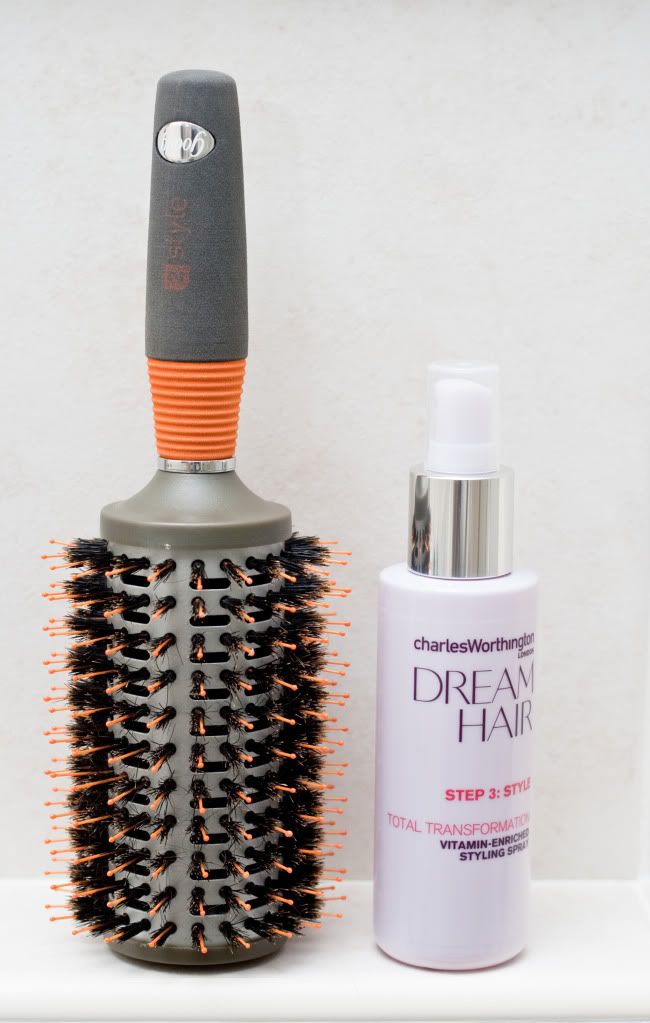 Boots have 32 different Goody brushes - they work on the basis that your wet hair has different needs to when it is partially dry and you are starting to style and then you have another brush for finishing. Frankly I pull this through my wet hair so that the roots are already out straight before I start styling. I always rough dry and then section my hair - any moisture left in the roots because they were covered by other hair means a serious bad hair day and we all know what a miserable cow I am when that happens! As I mentioned before I used to use 3 brushes, not any more, this one does everything and whats more has meant that running over the top of my hair with straighteners is optional as opposed to essential, amazing in itself. If you have mid-length hair that you want to blow dry smooth with volume this is the brush for you. They do a range of brushes with different barrel sizes so there will be one for everyone and I cant recommend them strongly enough.

From praise to damnation. I am starting a new regular section called the "Walk of Shame" for beauty products that just don't preform the way they are supposed to. All entrants will receive the TWIHMBL POS (piece of s**t!) award and first up will be the Phillips Ladyshave, probably closely followed by Nails Inc. customer service, although am going to give them a few more days to redeem themselves! If you have bought anything that you think deserving of the POS award please let me know and we can prevent anyone else from wasting their hard earned on it. Hair removal seems to be a particular bug bear and I have already had waxing strips nominated by my hirsute friend Fran!! So will combine all forms of depilatory products into one post very soon - if you have any others to add please let me know. Ooh just remembered those emery board style pads that I bought ages ago, just rub and all your hair falls off. Then shortly afterwards your skin begins to burn and sting and you feel as if you have been flayed alive. They are going on this list too!