Oh is there ever a story behind this one. Are you sitting comfortably? Good, then I'll begin. Manchester March 2010 and I was on a mission - Nails Inc Jermyn Street or die trying. That may sound a little over dramatic, if you had been there you would know, it isn't! Hauled sister and daugher straight into Debenhams and to the Nails Inc counter, Jermyn Street was £10 on its own or for £18 I could have the "Griege" collection: Jermyn Street, The Thames (grey), Taxi (black) and a white/pale cream - cant remember the name. Well they say a fool and her money are easily parted and I am no exception. Was beyond delighted and over lunch shared out the spoils, hey, I am nothing if not generous - Em got the black and Ness got the pale cream and I had Jermyn Street, that lush Chanel Particulere (sp?) dupe and The Thames a fab grey cream. Was ecstatic til I came to use them, the brush on Jermyn street was straggly and un-even, the polish was thick and gloopy and I was peed off. Thames was worse, more straggles and at one point I dipped the brush into the bottle and it came out with a really long hair/fibre wrapped around the brush, yeuakk. The only other experience of Nails Inc polish that I had had was a freebie on the front of a mag and it too was super gloopy and nothing to write home about.

So in the interest of finding out how the hell Nails Inc could justify £10 something for a bottle of their polish I emailed customer services to ask if the polishes in the collections were of the same quality as the individual bottles. Got back the reply that they were and that I must have had a duff set and that they would be happy to replace the collection. I was pretty pleased and very impressed and waited for my new collection to arrive. And waited. And waited. You can probably see where I am going with this!!

After 2 months I emailed them again and said that whilst the offer of a new collection had been a lovely gesture, that was all it was - a gesture. Finally got a reply saying that the original contact had left but they would now send me a bottle of Jermyn Street. Of all the cheek! Wait 2 months and then instead of the original offer of a new collection get offered a single new bottle instead, I think not. They did then offer the Griege collection again but I am a bit over all that grey and beige so asked them if it would be possible to have a single bottle of St Johns Wood instead.

On Saturday this arrived.


How fab is that? Frankly had it been empty I would almost have been happy to have had the jiffy bag. ALMOST.

Inside the jiffy bag, was a Nails Inc black box and inside that, wrapped in black tissue was this


St Johns Wood - I am going to describe it as lavender cream, isn't it be-you-ti-ful? Actually in this photo its looking a bit darker than it truly is.

Just to give you a comparison here it is next to Purplicious - much more accurate on the colour.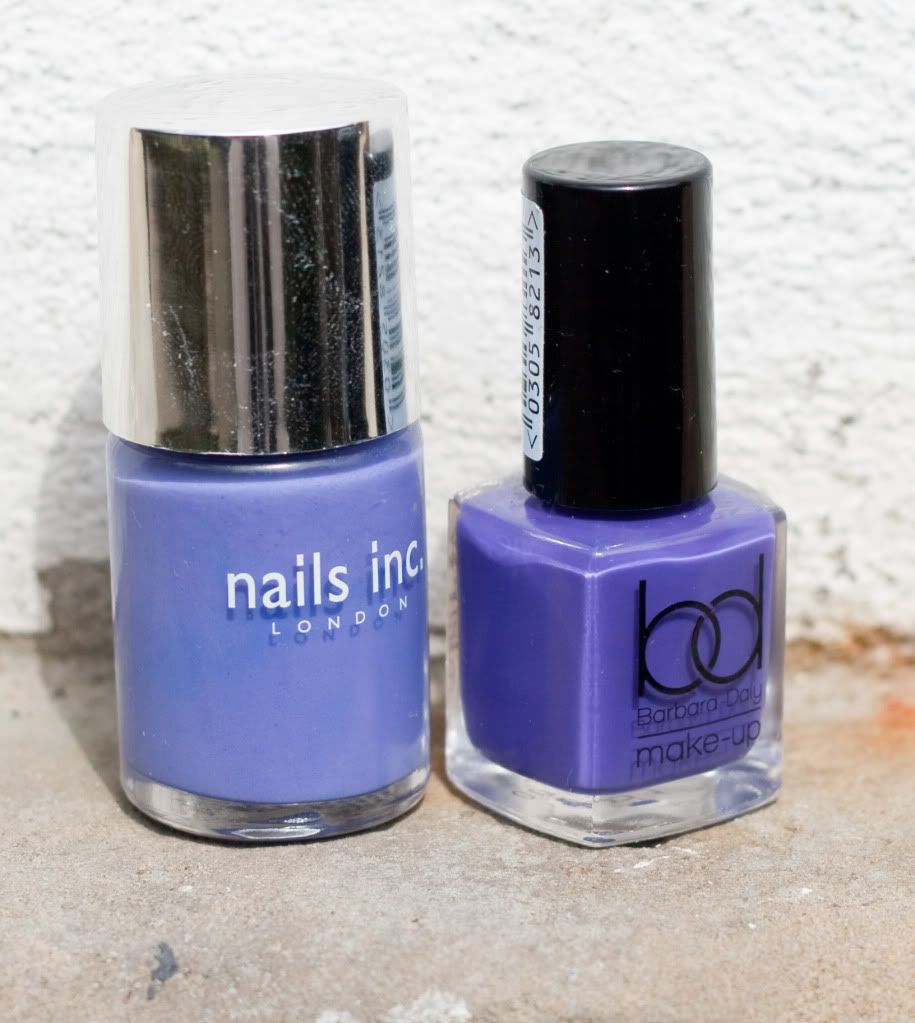 Yesterday afternoon I finally had chance to get some on my nails. I am here to tell you that Nails Inc polish rocks. Seriously after having used 3 bottles and been pretty not impressed with the brushes and the formula this one has made me totally change my mind. The polish is very smooth and incredibly opaque, you could almost get away with one coat, but that just doesnt feel right so it got 2, did have some slight streaking caused by the brush, the polish is still fairly thick but it does go on like a dream.



This is 2 coats with Boots Expert strengthening base and top. Bit of tip wear and a whopper of a chip as I didn't get round to photo'ing this til this pm and I had done 3 hours house work and a spinning class by then!

You may have noticed my rather plump and luscious cuticles. Of course you did. This is due to this wonder product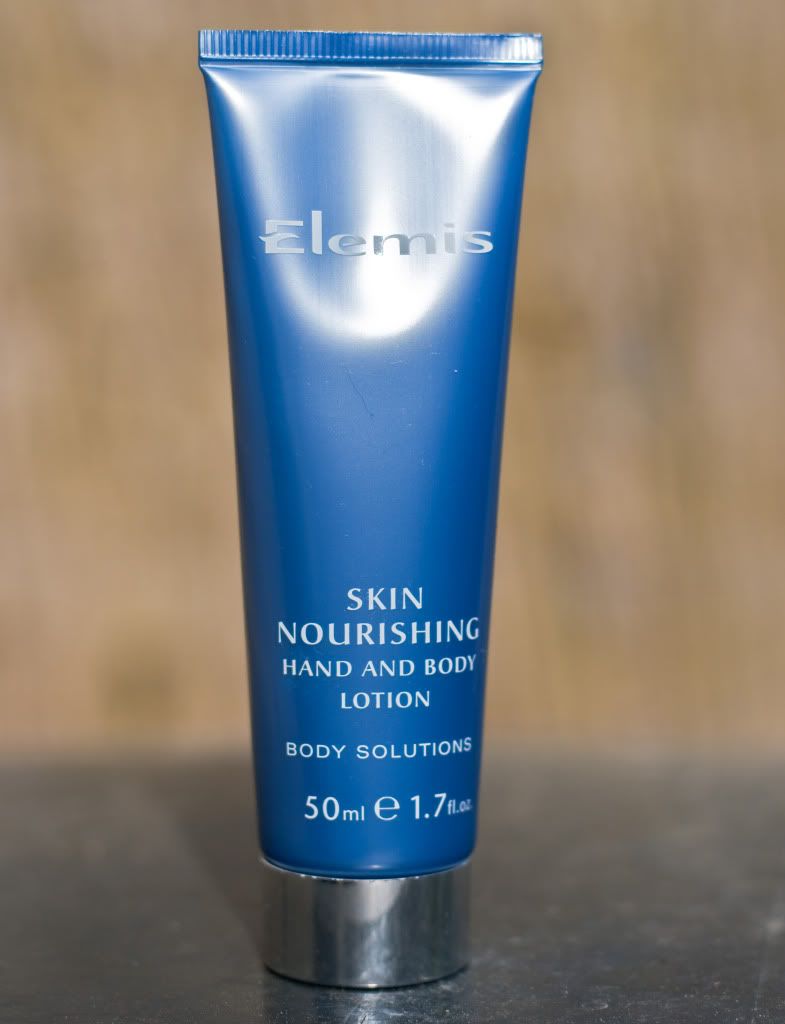 It is amazing and makes my hands feel so moisturised without being greasy it is chock full of shea butter and smells like heaven. It was a b'day pressie from Rachel who is a bit of an Elemis fan and wanted to share the joy! Lucky me. She also got me a tube of their pre-tanning cream which I am going to use in the 2 week run up to my holiday in Corfu and if I tan, rather than doing that glow in the dark white, bright red lobster and back to glow in the dark all in the space of a day thing that I usually do I will be a convert for life! Cant wait to try it and of course will let you know how I get on!