Not for one minute do I believe all that "TRESemme - used in salons" bs. If it was we would all have seen it, right? And have we, no. Ergo, bs. Thank you. Buuut, I was in Asda looking for a hairdryer as my current one has started making that high pitched screech which indicates that its demise in a massive fireball in my bedroom is imminent. There was a Nicky Clarke one and a Toni and Guy one, both at around £30 and with 2000w motors and a TRESemme one with a 2150 watt motor and "4 x more ionic" which of course as we all know is vital in a hair dryer, my god would anyone buy one that was only "3 x more ionic"? I sincerely hope not, can you imagine such a world? No, I have no clue what "4 x more ionic" means either, more ionic than what? Presumably its a lack of ionics (ions?? trying to dredge up some of Tom's GCSE chemistry, or should that be physics?) that makes your hair frizzy, as anything ionic is supposed to reduce frizz although I suspect that all this ionic shizzle could be coming from the same place as that massive L'Oreal discovery "boswellocks" or whatever it was, by my reckoning about three letters in excess of the truth.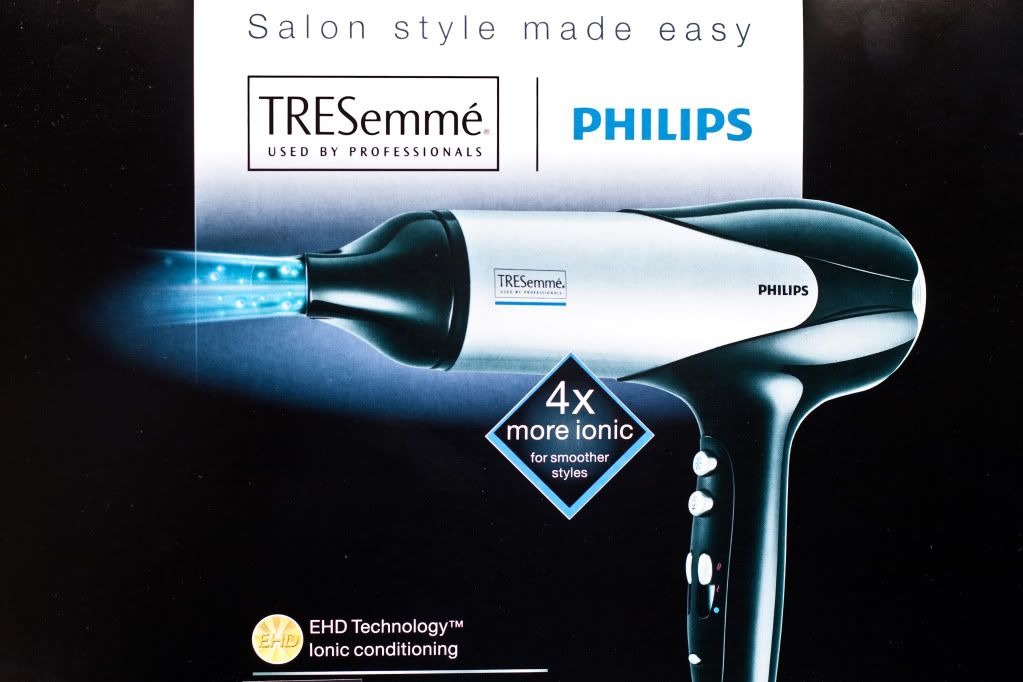 Love the artists impression of ions shooting out of it!!

To be fair its a good one and well worth £15!! It's not too heavy and is very powerful, I tend to "blow dry" old laydee stylee, Em blasts the hell out of hers just to get it dry and then does the whole lot with the straighteners and she can now get her hair completely dry in 6 mins, which is good considering just how massive her hair is. She has commented on how much less frizzy her hair is blasted with the new dryer compared to the old so those ions are doing their thang too I am happy to report, would recommend this dryer next time you are in the market for one!

Actually I am going to have a bit of a rant now. Recommend Obsessive Cosmetics Disorder, or maybe a bit of cjane from the list above if the last thing you need right now is me ranting. Adverts for mascara that carry the words "styled with lash inserts" or whatever it is they say. Why the hell don't they just advertise the mascara saying "if you wear false eye lashes and use this product your eye lashes will look like this, if you dont they will look like normal lashes with some black stuff on them, get over it" Or shampoo that gives you fantastic hair advertised by Cheryl Cole whilst she has a whole second head of hair sewn into her own, it would be like Fern Britton advertising magic slimming knickers and then showing them on Fearne Cotton, very similar but frankly not the same thing. I think what I am objecting to is that adverts aren't even pretending any more, stuff doesn't deliver so they use inserts and digital alteration to suggest how good the product could be, if only it worked! Sorry rant over. Forecast for most of the UK looking fab for the weekend so enjoy!