Shopping trip to Leeds was fab and although I didn't get the Essie blue polish I wanted I did pick up a bottle of GOSH Rainbow - a flaky, rather than glitter, top coat! I had seen it swatched on top of black polish and it looks very cool so was dying to try it, so much so that I whacked on a couple of coats as soon as I got home!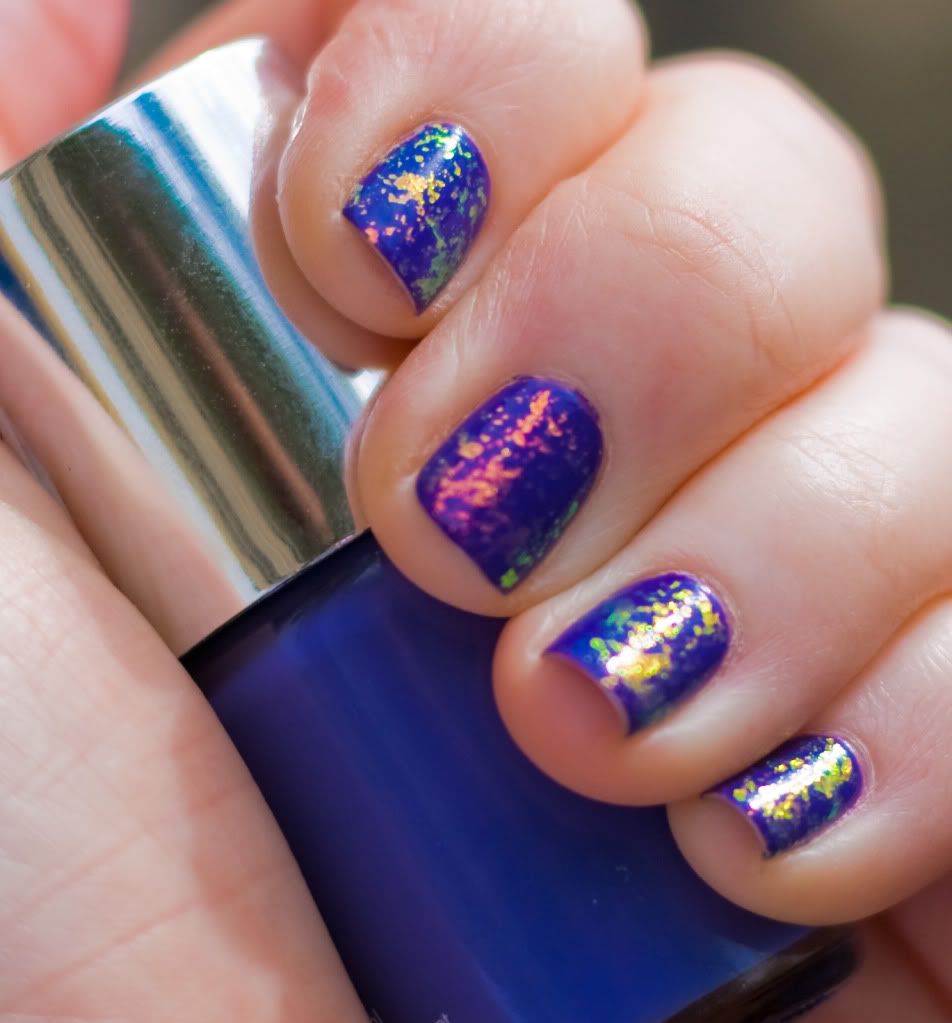 I have ramped up the saturation in this pic so that you can see the colours of Rainbow at their best, its not this craaazy in real life!

It's more like this...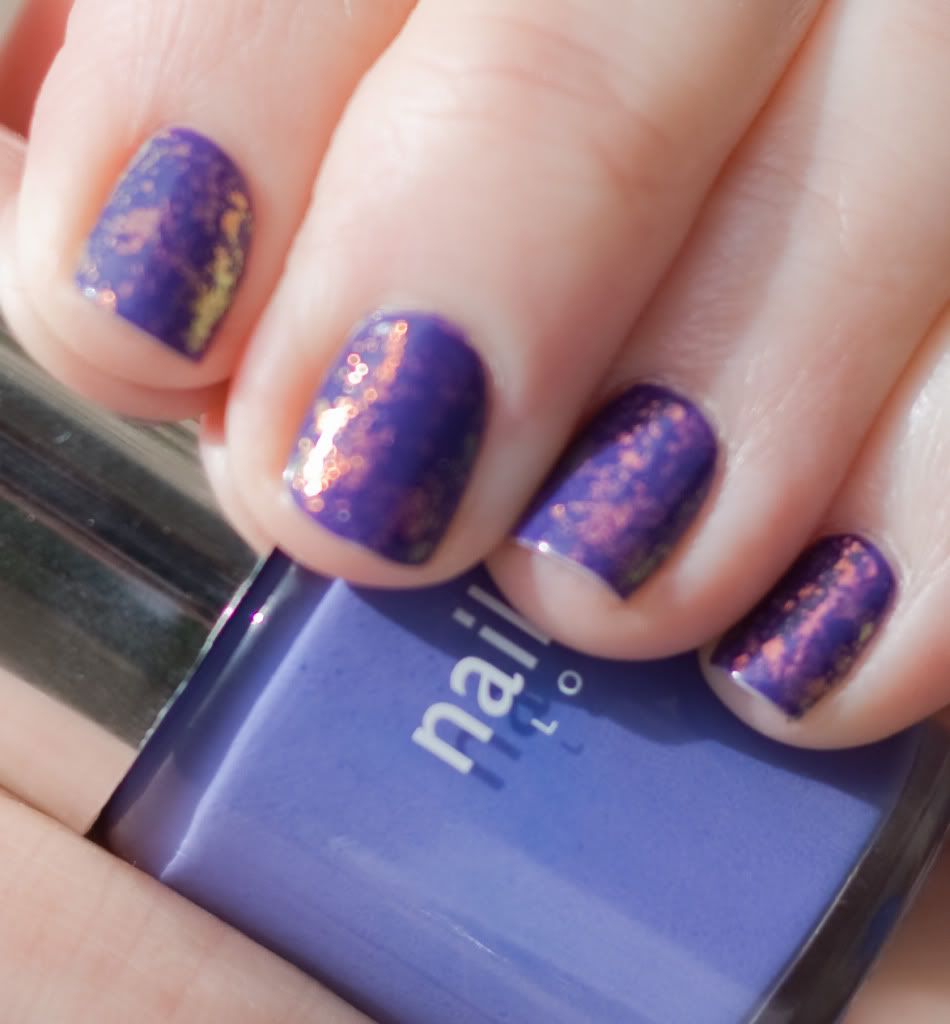 ooh and did you spot that little Nails Inc teaser there - St Johns Wood as I live and breathe! Thats a whole other post! GOSH Rainbow is £5 from Superdrug btw if you are fancying it, Em put it over Nails Inc The Thames and it looked fab on that too.