I have used Bobbi Brown foundation before, pretty sure it was one I repeat purchased until I got fed up of having to go to Leeds or Manchester to get it. Decided that as its famed for its lack of pink tones that it might help to hide the pink in my complexion. Went to House of Fraser in Leeds, Charlotte the SA was very thorough, cleaned off all my foundation - is there anything nicer than sitting in from of the world and his wife with all your blemishes on display?! And then did 3 swatches Alabaster, Porcelain and one other didn't catch name of it but it was too warm. She decided that Alabaster was too pale, whilst Porcelain was an exact skin match it would be too chalky applied all over so tried a 4th, Cool Beige, which we both agreed worked well. She used the Moisture Rich formula as I had said that I like to look dewy rather than matt, this might be slightly more glossy than dewy in reality, even Steve commented that my skin looked "greasy" before I toned things down with a dash of loose powder.
That was yesterday and whilst I was loving the shade and the tone of the foundation on me I wasn't sure that slip sliding away look was really working for me. This morning its a whole other story. I am loving this foundation. Yesterday I thought it was too hydrating/moisturising/oily and I certainly couldn't wear this without a bit of loose powder, but thats actually a benefit, in the past adding powder for a bit of extra coverage and to set my foundation has led to the dreaded face cake look, on this foundation the powder takes up the shine, adds a little extra coverage but still looks fresh. The yellow tone, to my eye, is very apparent - in a good way! My face just looks fresher, cleaner and a huge benefit is my blush, MAC Lilicent cream blush, looks lovely on top of this - which is good as MAC at Selfridges in Leeds no longer have Uncommon in stock. I have a tiny sample pot that may just last me the week and then I am going to have to purchase I think.
Photos: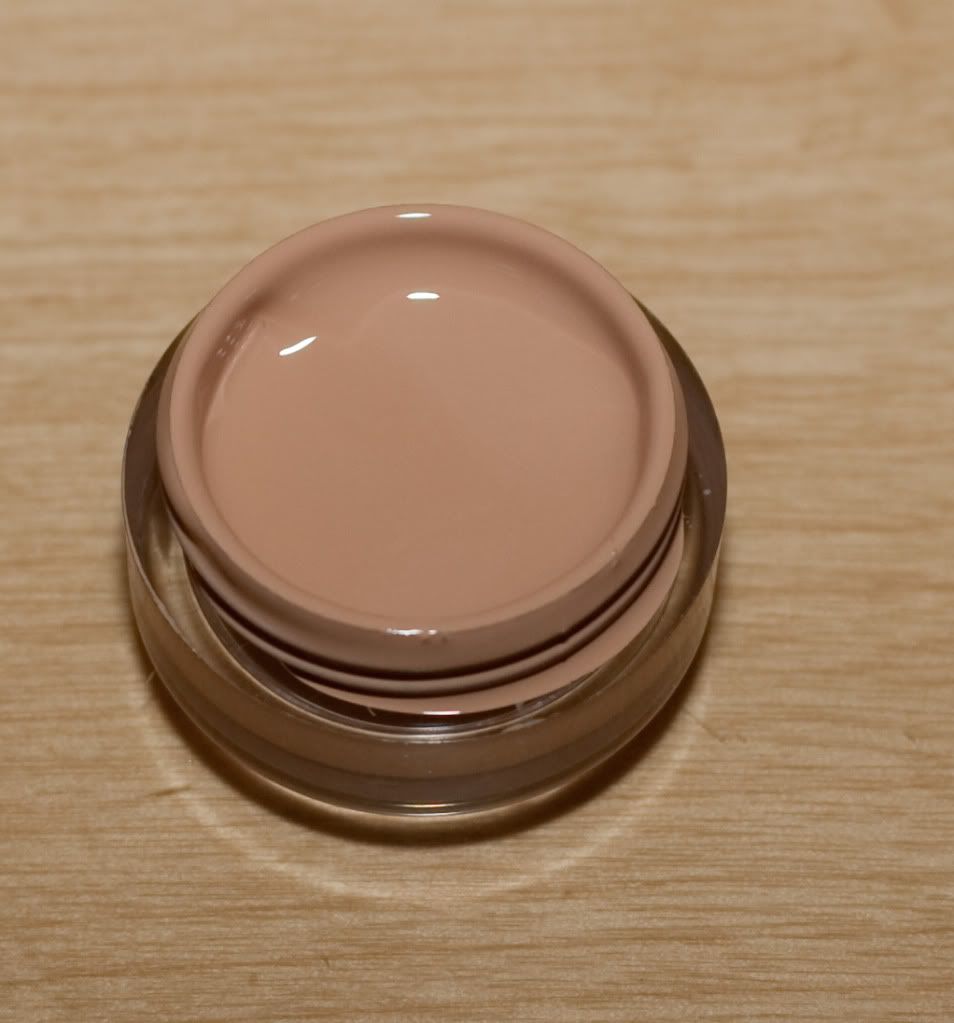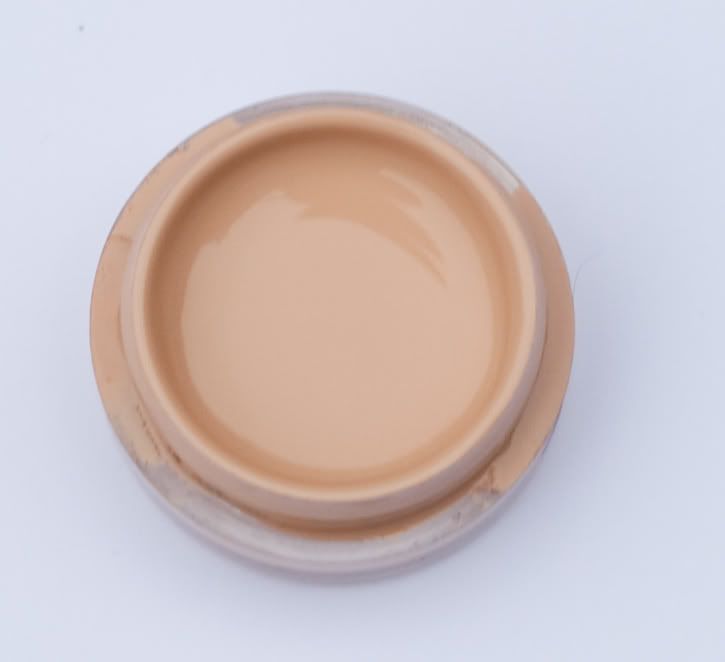 Outdoors in what passed for daylight today!
FOTD
Face - Bobbi Brown Moisture Rich foundation in cool beige
Dusting of Dior loose powder
Eyes - UNE matt shadow in S02 all over to even out tone
Bobbi Brown shadow in Taupe on lower lid and dry to line under eye
Clinique superfine liner for brows in soft brown
Lips - Bobbi Brown Cream lipstick in Heather Buff
Bobbi Brown lip pencil in Cocoa
Ladder - B&Q! taken outdoors with flash as its so over cast.
Update - my face started to feel really tight by midday and I cleaned all my foundation off, added some moisturiser and re-applied. I think all the powder to take down the shine had done it.
No foundation redness very much in evidence.
One coat of foundation, much less pink but still not enough coverage.
3 coats and a slap of lippy in the hope it'll stop you noticing the horribly unwaxed top lip!
Reasonable coverage but ooh the shine:
But if I add powder to matify am going to end up feeling dry and tight. Bloody bugger and damn, might end up sticking with the Max factor at this rate.
Ok in for a penny in for a pound. Same thing but with Max factor Experience weightless foundation.
Max Factor - 1 coat.
MF - topped up with a bit more where the pinkness is worst, not 3 coats though.
MF whupping BB' arse I feel!
How's that shine?
It's still a bit shiny but no worse than the BB.
Side by side comparison, as you look at this pic on the left is the MF and on the right (the side with droopy eye!) is the BB. Even without bearing in mind the MF is £9.99 and the BB is £27, I think MF is the winner. What do you think? Apart from that you are sick to death of looking at my face! Haven't given up yet, next stop will try another BB foundation in the same shade but in a less moisturising formula. Hope you found this interesting.