Late to the party doesn't really cover it I know, but hey I'm there now. A tiny part of me was really worried that this might just not live up to the hype, even if that "hype" is other beauty bloggers raving about it and we all know no-one slates a crapster like a beauty blogger, so if they say it's good, you know it will be.
As you may have anticipated - it's love. With bells on. I know everyone that blogs already owns this but I have a couple of friends that don't blog who are interested so please bear with me through a couple of swatch pics before a couple of EOTD's.
So photos: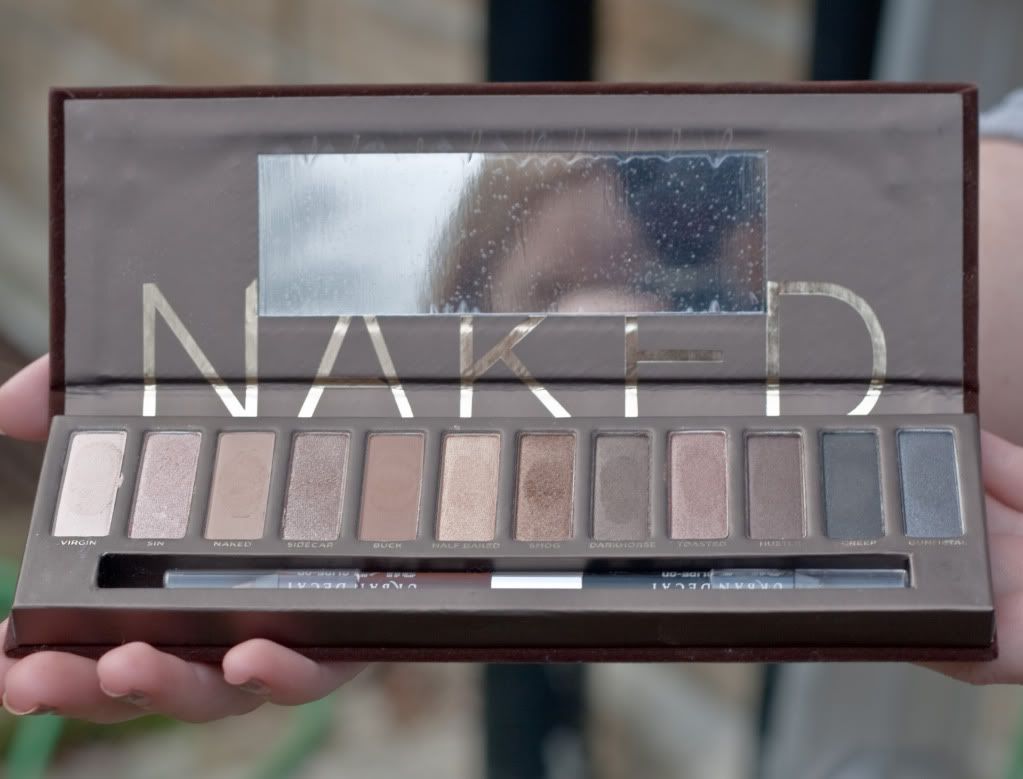 Outdoors, overcast day.
Virgin, Sin, Naked, Sidecar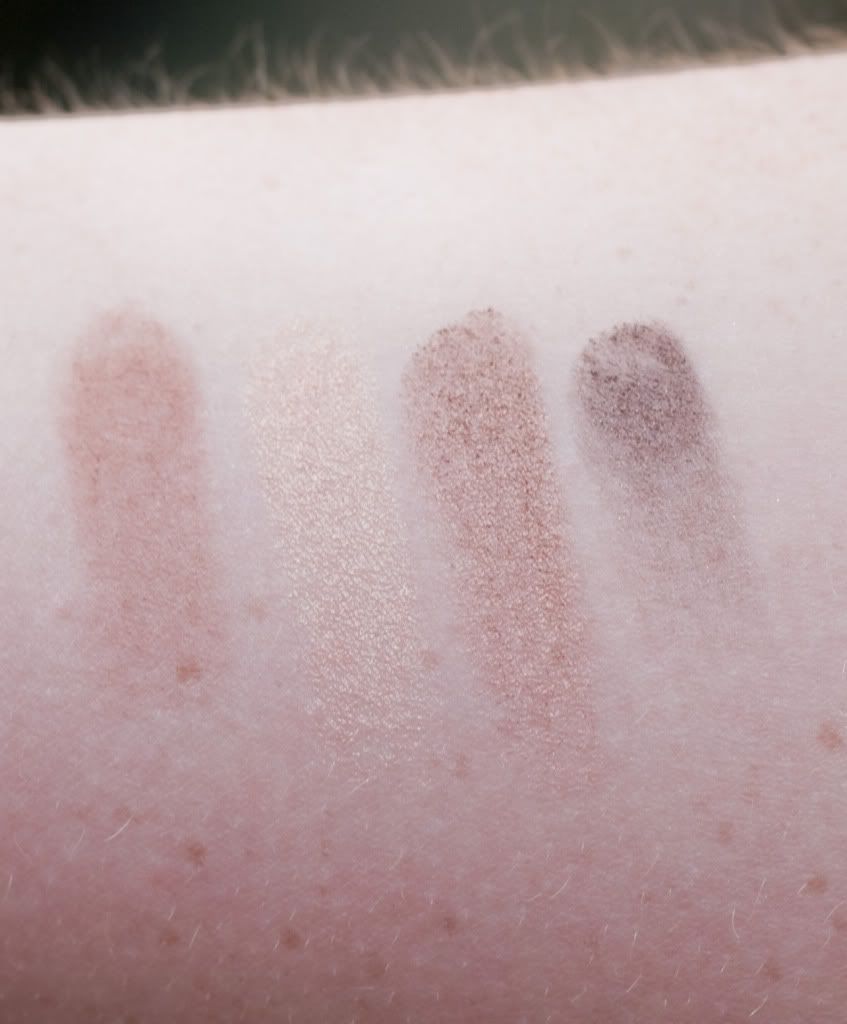 Buff, Half Baked, Smog, Darkhorse
Toasted, Hussle, Creep, Gunmetal and Zero (black) and Whisky (brown) eye pencils.
Thanks for the loan of your arm Em!
To paraphrase Forrest Gump "this palette is like a box of chocolates" it was so hard to decide which ones to dive into first so I thought I'd play it safe.
I read on the fab A Model Recommends an interview with MUA Geraldine Shaker and when asked what her single most anti-ageing make up trick or technique was replied "
Shade the socket of your eyes with a dark eye shadow – this will knock a decade off older eyes." which sounds like a sound plan to me! Bearing that in mind I have done a couple of EOTD's.
First up yesterday:
Yikes, someone please remind me in future not to do that scary hair scraped back thing! This is whisky pencil upper and lower lash line, blended. Virgin all over lid to brow and Buck in crease. Frankly I think I have the eyes of a 9 year old!





Now today:
This is whisky upper and lower lash line, Buff all over lower lid, Buck into crease and Virgin to highlight on brow, also used the UDPP on this one, so 13hrs later not a crease in sight. Have had this palette 24 hrs and already feel like I have got my eye shadow mojo back - first time I have had 3 eye shadows on my eyes in what feels like ages!





I love how smooth all the shadows are, they all blend so easily and wear beautifully. Sadly think the Bobbi Brown taupe is going to be very overlooked now. I am dying to have a play around and do something a bit more exciting but think will have to wait for the weekend for that, am thinking might have a go at my first smokey eye! Oh, one downside the lid on the black pencil, Zero was wedged on so hard had to get Steve to tackle it and in doing so he snapped the pencil. Which might have been a trauma and I can sense some of you gasped at that! but I don't wear black eye liner and Em does, so I donated her the black and kept whisky (which I am unexpectedly loving, just as you had predicted Fee!) all for myself, so win, win!